How to Create Funny Videos for WhatsApp Status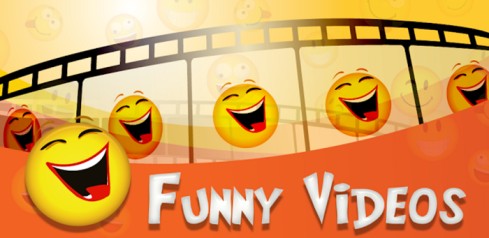 Comedy is a medium that can quickly connect the audience to the video. Making funny videos is not a difficult task, but the planning must be impeccable. As we say this, it is not only about the storyline but also about the camera techniques. Oh yes, you must have incredible creativity in editing the video too.
So, what did we say? Creativity in editing and not experience or technical expertise. Yes, an online video editor is available in the market, requiring you to be a tech geek. All you need to do is, be aware of the features and the shortcuts to enable them. 
It is indeed a worthy thought to make comedy videos to improve brand image, increase customer base, and so on. Why not? Even an entertainment video for a recreational purpose can be of greater use in making your audience laugh. This article will teach you how to make funny videos for WhatsApp status and give a few clinical insights on planning the same. 
Techniques Required to Make Funny Videos
This column gives you an idea of how to shoot a comedy video. Imagine you have a script in hand, and you are about to shoot the video. Use these camera techniques to make a delectable video. 
Use Multiple Cameras
It is the most vital component of shooting a funny video. If you plan to shoot a 2-minute clip or even a lengthier one, the coverage of different angles will give your video editor a fair chance of showing his skills in delivering an impressive output.
While two cameras are considered sufficient, experts recommend keeping three to four cameras for complete coverage of the enacting scene.
Every scene angle must capture the multiple reactions from multiple characters and store them for future reference. It will give a stack of video clips and specific content to make a highly effective funny video. 
Vary the Camera Zoom Distance
It adds to the previous pointer. It is not about using multiple cameras in multiple angles that shall serve the purpose, but also numerous zooming options. It would help if you had a scene zoomed at close up, wide range, and average distance ranges.
Even if you are shooting a stand-up comedy, you need variations in the video to enhance the comic lines. Remember, you can highlight a particular part in your video just with a visual gimmick.
At the same time, you must also understand that every person is different. Some may use physical gestures, and a few may be very expressive, and it requires to close up most of the time. Be ready and be flexible to shoot the entire video content without missing out on any inch of it.
Capture the Reaction Shot
You are planning to make a funny video, and you need your audience to laugh. Of course, the comic lines and gestures will make the video look and sound good. Always capture the audience's reaction whenever the comedian strikes a punch line or any other comedy aspect.
You must take a real-time video of the same. It will add an excellent environment value to your video as you work on it. Further, the reaction of the audience adds to the versatility of the actor too. 
Now that we have seen some of the prime techniques involved in making a funny video let us see essential tips to make the best funny video ever. 
Tips To Make an Excellent Funny Video
For you to make the funny videos, you require a few critical elements in place. People might say the script is all the more necessary, while we do not deny it. But there are factors you must count on to deliver a sensational video. 
Select a Theme
As with any video-making process, this shall stand tall among all the tips. Without a theme, you are going nowhere with the video. Your video length can be of any, but what you will deliver as a message to the audience matters a lot. The theme or the plot need not be intense, but the video's storyline must revolve around a particular pivot, and that is the theme. 
Sketch the Storyline
Once the theme gets identified, start writing the story. It requires you not to digress while scripting the same. Please note, writing a storyline is different, and scripting is various. A storyline is a 2 to 3 line of the story that revolves around the theme. 
Write the Script
Once the storyline is ready, write the script with all the elements that need to be present in the video. Let us remember, here is where you must use your creativity to make the storyline highly comical. Let us see how we can do that.
Create Unexpected situations: Humor is a concept that arises from a specific outcome that is not common. We expect something, and something else happens. These are situations you must keep in your script to enhance the comedy factor in your video. It can be a simple scene where two people walk through the gate, one passes through, and the other gets hit on the head; it is indeed a comedy clip. 
Real-Life Situations: While we talk about unexpected situations, create such incidents that happen in real and practical life situations. You don't have to invent any new position to make humor. It is all in our lives; you have to pick it up and twist it for your script.
Do not Copy: This is entirely unacceptable. An art of creation must be unique. You can either discover or invent a new method of comical dialogues and scenes. Do not entertain any of your team members to copy the work of others. If you plan to make a replica of excellent work, please add a courtesy statement about the video. It allows the audience to know about the masterpiece. 
Conclusion
The steps are easy and breezy. You can follow these steps to create a funny video for WhatsApp status that helps your audience laugh. A comedy script is what it takes to make the audience laugh, plus editing.